Scroll down for the Kootenay Bay Ferry webcam
Note: the smaller Balfour ferry is the only one running until May 3rd. Load restrictions may lead to delays.
Notifications of service disruptions for this or Covid http://www.drivebc.ca/ o
n Twitter @DriveBC, and to overhead highway message signs where available.

The COVID-19 safety measures for the Province's inland ferry system help protect the safety of passengers and crew.

It's recommended that ferry passengers visiting any indoor spaces wear a mask.
Passengers are also asked to limit their movements around the vessel, maintain physical distancing and respect posted occupancy limits.
The 35 minute ferry crossing between Kootenay Bay (east) and Balfour (west) is the longest scenic free ferry crossing in the world. Operated by the Ministry of Highways, the Osprey 2000 runs year round and the smaller Balfour ( boat not place) in summer months.  Foot passengers with masks can walk on at any sailing to enjoy the lake cruise. Bus Schedule from Nelson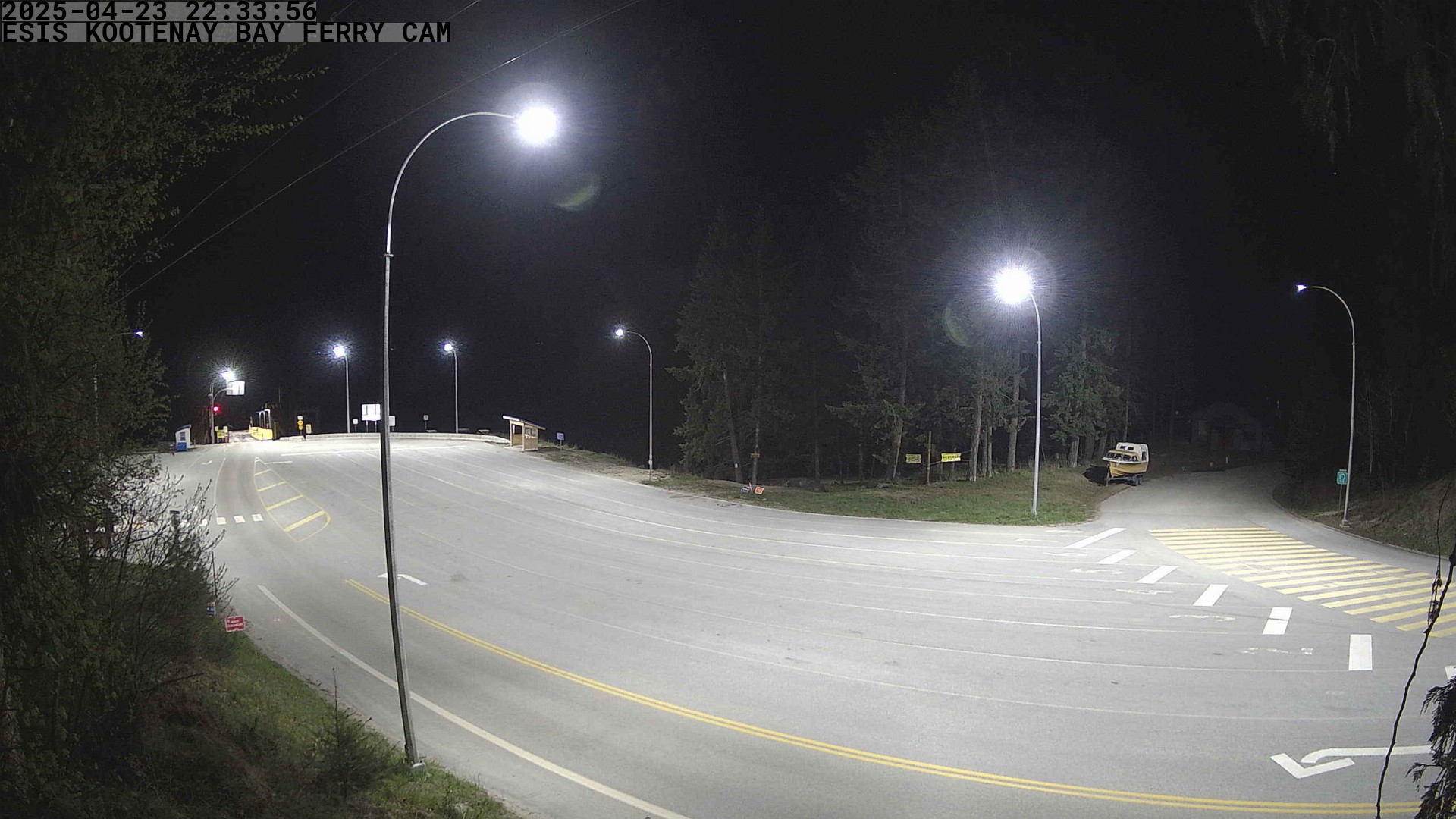 View a larger version of the web cam.
KOOTENAY
LAKE FERRY SCHEDULE

 Early spring season schedule still in effect – note that all sailings are the small ferry.

All hours are in Pacific time are in effect

Vessel
Name
Balfour Terminal
Kootenay Bay Terminal
Summer
Early Spring
Summer
Early Spring
Osprey 2000
6:30 AM
6:30 AM
7:10 AM
7:10 AM
Osprey 2000
8:10 AM
8:10 AM
9:00 AM
9:00 AM
Osprey 2000
9:50 AM
9:50 AM
10:40 AM
10:40 AM
M.V. Balfour
10:40 AM
11:30 AM
Osprey 2000
11:30 AM
11:30 AM
12:20 PM
12:20 PM
M.V. Balfour
12:20 PM
1:10 PM
Osprey 2000
1:10 PM
1:10 PM
2:00 PM
2:00 PM
M.V. Balfour
2:00 PM
2:50 PM
Osprey 2000
2:50 PM
2:50 PM
3:40 PM
3:40 PM
M.V. Balfour
3:40 PM
4:30 PM
Osprey 2000
4:30 PM
4:30 PM
5:20 PM
5:20 PM
M.V. Balfour
5:20 PM
6:10 PM
Osprey 2000
6:10 PM
6:10 PM
7:00 PM
7:00 PM
Osprey 2000
7:50 PM
7:50 PM
8:40 PM
8:40 PM
Osprey 2000
9:40 PM
9:40 PM
10:20 PM
10:20 PM
For more information please call the Kootenay Lake Ferry at 250-229-4215